Hollow Feathers
Inflatable Feathers
Working with Viscous Fingering taught us a lot about casting air. The feathers produced by this modified Hele-Shaw cell are durable, inflatable, and air tight. The feather-shaped stencil rises under the pressure of injected air, creating new volume for the air to occupy. The air tunnels its way through a layer of liquid silicone to fill this space. Once cured, the feathers are removed and can be made rigid under air pressure.

This process lends itself well to designing and programming air cast silicone structures, for application to soft robotics and other pneumatic systems.
Feather Inflation
Inflatable silicone feathers - a scale prototype for light-weight inflatable wings, and a platform for soft robotics.
The Feather Design
The feather is a Fusion 360 model traced from the 8th primary wing feather of a Golden Eagle.
The feather was chosen as a scale model of a larger wing, where inflatable wings could be cast in a single operation using this technique.
During the air injection process, the stencil rises to accommodate new volume in the Hele-Shaw cell, casting compressed air inside of a layer of silicone underneath.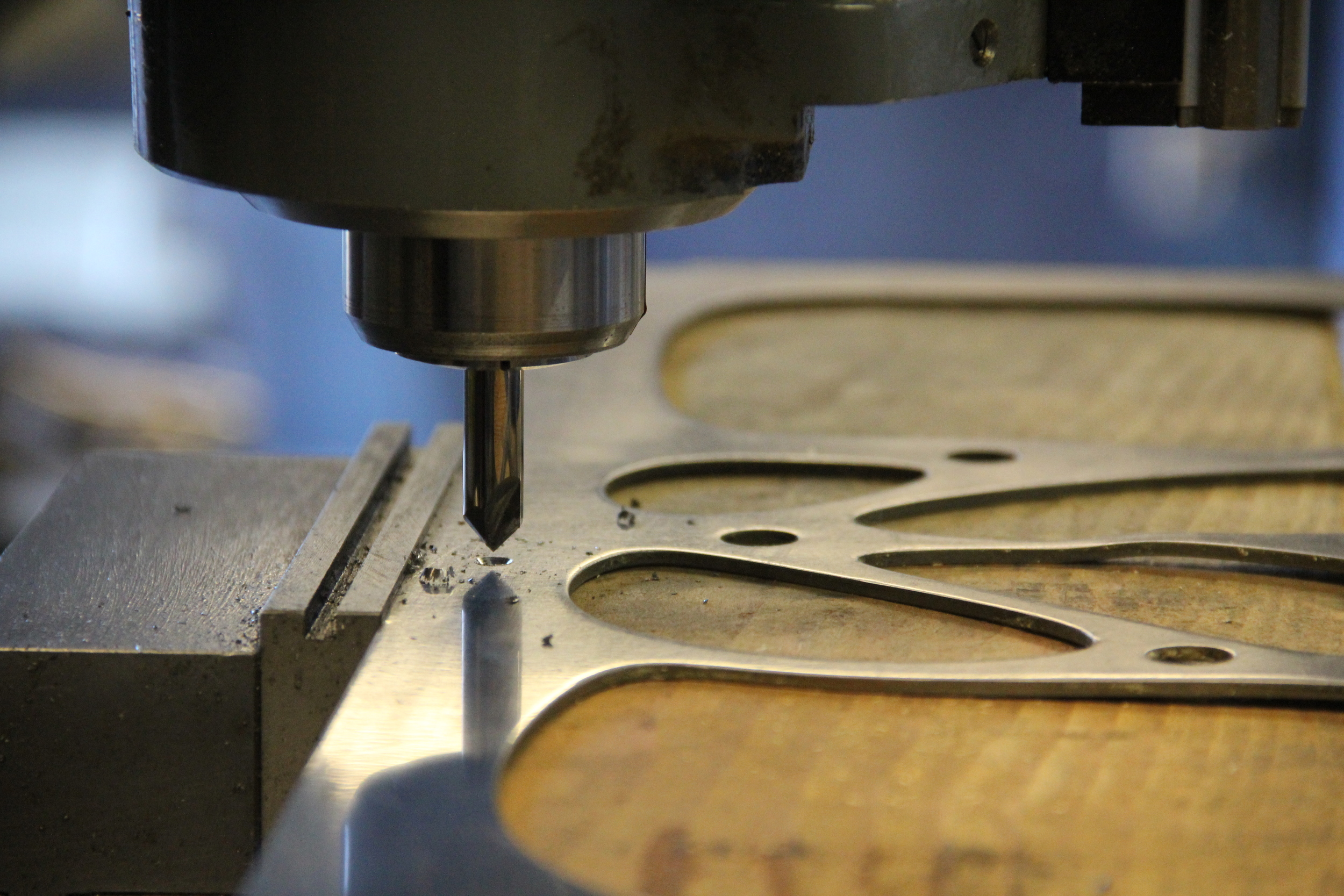 Manual Mill - Precision Machining
The steel stencil and support structures are made of 1/8th inch mild steel and cut using an Omax Waterjet. The jet uses a mixture of gypsum sand and 50,000 psi water to blast through steel.
The Bridgeport manual mill is used in this process to finish the steel plate with counter sinks for flat socket cap screws.